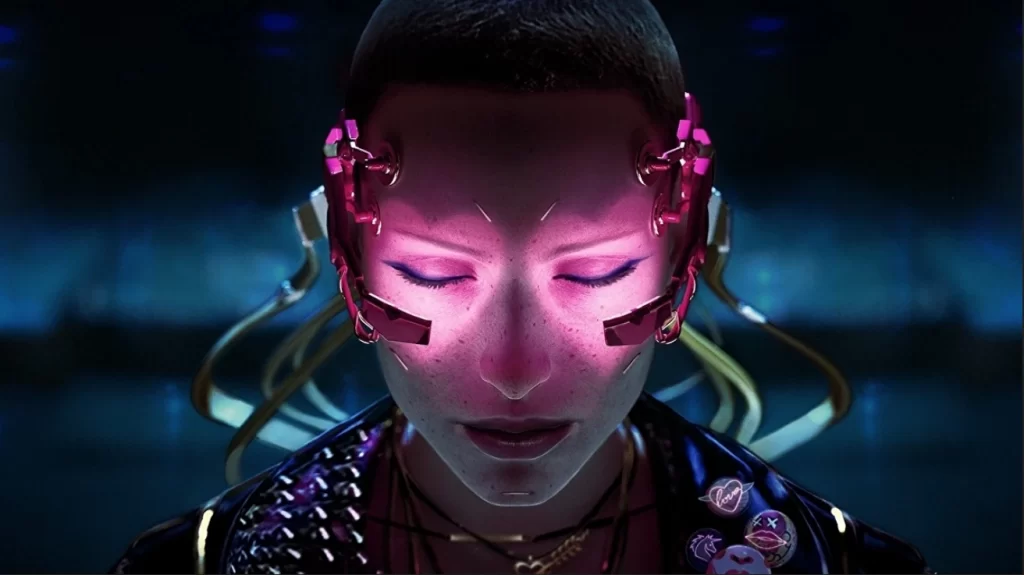 Cyberpunk 2077 playable in VR thanks to a mod for PC: Enjoying night city in VR is a whole new world
If you are a fan of Cyberpunk 2077 and virtual reality, you are in for a treat. A VR mod by Luke Ross was released back in 2022 that lets you play the game in VR, offering immersive visuals, and full compatibility with Oculus, Steam and Pico headsets… This mod is a game-changer for VR enthusiasts who want to experience the stunning open-world of Night City in a new way.
I will also share some tips and tricks on how to install and optimize the mod for the best VR experience. And of course, I will include some screenshots and videos of the mod in action and link to the official download page where you can get it.
So, without further ado, let's dive into the Cyberpunk 2077 VR mod by Luke Ross and see what it has to offer.
What is Cyberpunk 2077 VR Mod by Luke Ross?
---
Cyberpunk 2077 VR Mod by Luke Ross is a mod that allows you to play Cyberpunk 2077 inside your VR headset. It was released in February 2022 by Luke Ross, a well known modder who has created VR mods for many popular games, such as Red Dead Redemption 2, Grand Theft Auto V, and Mafia.
The mod also supports any VR headset that works with SteamVR, OpenXR or Oculus runtime, such as the Oculus Quest 2, Valve Index, Pico 4, Varjo Aero or Windows Mixed Reality. About the configuration, the mod lets you adjust various VR settings such as resolution, different performance profiles (Ultra, High, Low or Optimized), comfort options, and more…
But why use this mod you might be asking yourself? Well, let me tell you my personal experience with it.
The mod enhances the gameplay and immersion of Cyberpunk 2077 by making you feel like you are part of the game world. I'm sure you've been impressed by the game design in flatscreen, now imagine it in VR.
You can appreciate the stunning visuals and details of Night City, from the neon-lit skyscrapers to the gritty streets.
You can also experience the action-packed combat and driving sequences in VR, even though shooting is not such a great experience, but we will talk about that in a second.
What you need to know beforehand
---
As I was just mentioning, this mod is not perfect. It still has some bugs and issues that need to be fixed or improved. For example:
– Some UI elements may be hard to read or misaligned in VR
– Some cutscenes may be distorted or uncomfortable in VR
– You need a powerful computer (2080 Super or higher recommended)
– Some gameplay mechanics may be awkward or difficult in VR, such as aiming down the sights, stealth, or hacking (this is due to the current aiming system, you aim with the head and/or controllers.
– You need a pretty powerful computer (2080 Super with a new i7 / Ryzen 7 is recommended)
How to Install and Optimize Cyberpunk 2077 VR Mod by Luke Ross
---
1. Become a Luke Ross Patreon – The mod is currently exclusive to Luke Ross's Patreon supporters, who can access it by pledging $10 or more per month. You can join his Patreon page here: https://www.patreon.com/realvr
***Once you have joined his patreon, what I'd recommend you to do is download all mod versions available so you have all versions in case you need an older one, another good thing is that you don't have to keep paying monthly unless you want to stay up to date with every single mod update you can unsubscribe and enjoy the mod.
2. Download the Cyberpunk 2077 VR Mod – Once you become a Patreon supporter, you will get access to the download link for the mod.
3. Install the mod – The mod is a zip file that you will need to extract to your Cyberpunk 2077's game folder, which is usually located at "C:\Program Files (x86)\Steam\steamapps\common\Cyberpunk 2077\bin\x64\"
Next run the file RealConfig.bat, which will automatically install the mod for your game.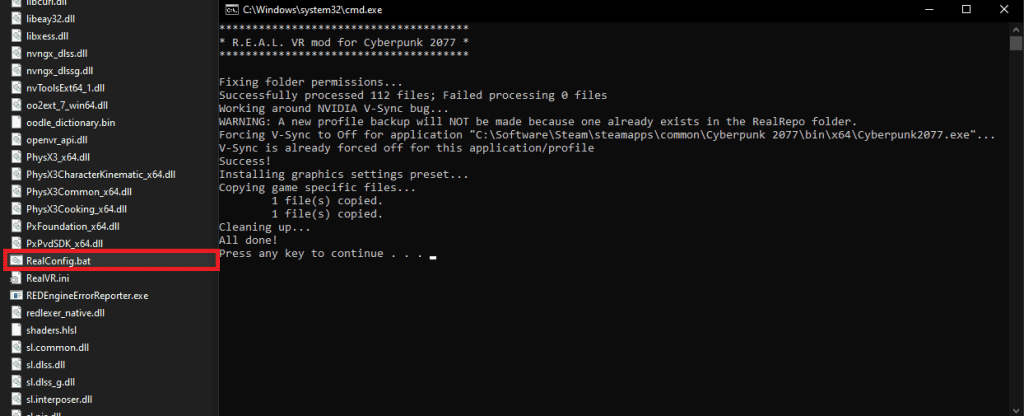 3. Launch Cyberpunk 2077 – You can launch the game normally from Steam or GOG, and the game will now start in windowed mode on your monitor and in VR mode on your headset. As soon as the game loads, you'll be prompted with a message on your monitor/VR headset that asks you to choose a keybinding for the mod's menu, the default key is PAUSE.
4. Adjust the mod settings from the menu we just assigned a keybind for.
Let's now explain the few settings you need to know about.
Optimizing Cyberpunk 2077 & VR Mod for Best Quality and Performance
MAIN SETTINGS FOR CP 2077 VR MOD
VR Renderer
This option allows you to choose what runtime VR is going to be using, this is basically the way the application (game) talks to your headset.
In this option we've tried all of them and Oculus is the always working one, while SteamVR / OpenXR has some major issues such as high input lag.
Render Mode
This is how the images are displayed on your headset. Luke Ross uses AER (Alternate Eye Rendering), if your PC is really beefy (i7 / R7 + RTX 4090) you should run AER 1/3, as this means you're seeing a third of the framerate, but this eliminates all ghosting and input lag.
If your PC is not that powerful, you should choose between Mono or Legacy, you should try both and see which one works best for your build.
PPD or Pixels Per Degree
This is basically the image quality (resolution), so the higher you go here the better the image will look. But this is also the most demanding option, since increasing the resolution increases the load on your GPU by a lot.
Here, a PPD of 23-25 is the minimum to have a proper experience, and anything over that is just the missing piece to a perfectly clear and sharp image quality.
Cyberpunk 2077 is on itself a very intensive game, so what we recommend is to go to the game video settings and lower everything but Color Precision, Mirror Quality and Shadows to Low, those mentioned can be set to High or Medium depending on your PC.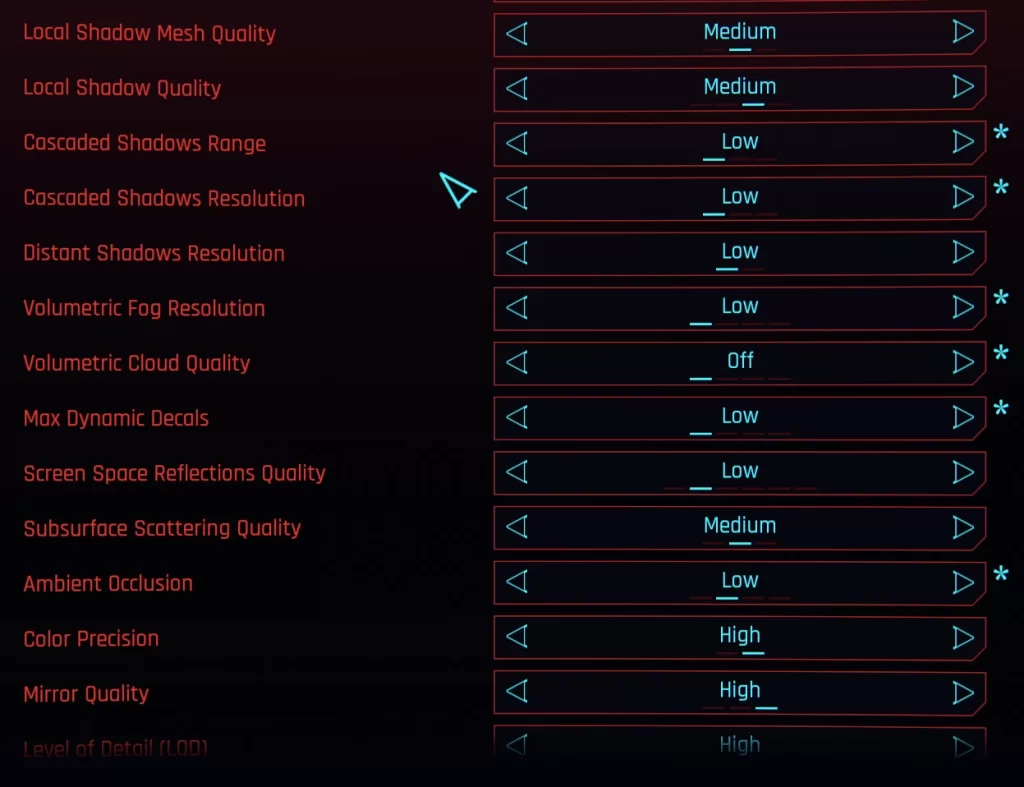 Other VR Related News: Quest 3 , Apple Vision Pro and much more!
Apple Vision Pro – Everything you need to know about Apple's first VR/AR headset