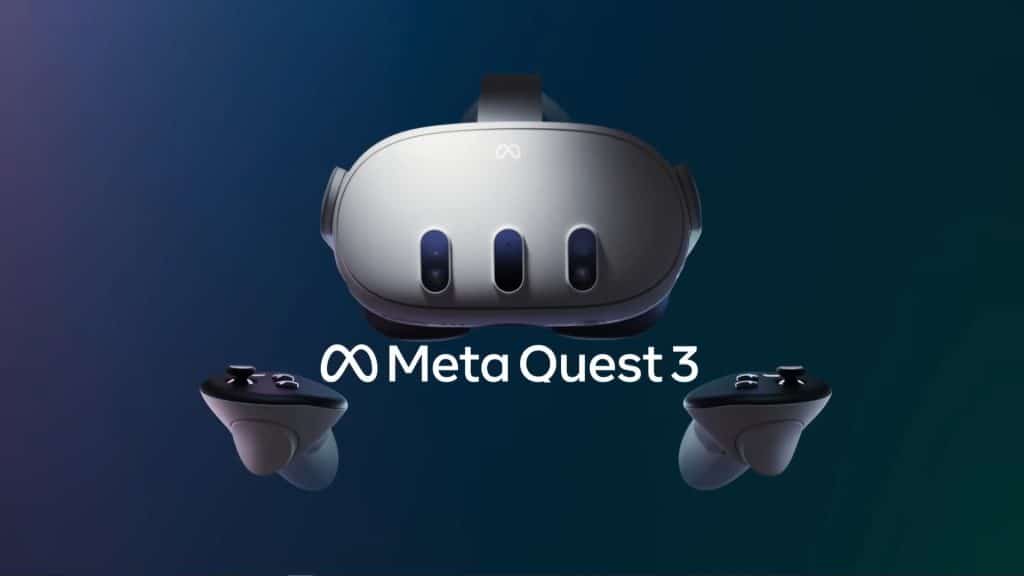 ---
Meta Quest 3 VR Headset – Oficially Announced by Meta
Meta has officially announced its latest tech in virtual reality technology – the Meta Quest 3. The highly anticipated VR headset that we all have been waiting for.
Meta is introducing a range of new features and enhanced characteristics into their new headset. The Meta Quest 3 has a higher resolution, better lenses, ring-free controllers like the Quest Pro ones, better passthrough cameras with color and twice the performance the Quest 2 has…
Building upon the success of its predecessor, the Quest 3 sets a new standard for what a consumer-level VR headset can offer for a more or less affordable price.
Let's dive into the exciting details and explore why the Meta Quest 3 can and will probably be a game-changer in the world of virtual reality.
Unveiling the Meta Quest 3
---
Meta Quest 3 is set to revolutionize the way we experience virtual reality. With a release date scheduled for this fall, probably being October the month of release.
Meta has announced that their new VR headset will be available worldwide in the same countries the Quest 2 is available at.
Priced at $499.99, the Quest 3 is almost two times as expensive as the Quest 2 on release, however we have a huge upgrade and Meta have already said many times they were losing money per Quest 2 sale, so it makes sense they actually increased the price.
Immersive Visuals and Enhanced Performance
---
Meta has put a lot of effort and emphasis on improving the visual quality on the Quest 3. This new VR device boasts a high-resolution display, alongside better lenses, guaranteeing stunning visual quality and fidelity for all types of content.
The incorporation of the next generation Snapdragon chip, developed in collaboration with Qualcomm Technologies enables the Quest 3 to deliver twice the graphics power of its predecessor. So get ready for way more realistic and demanding games while enjoying a smoother experience.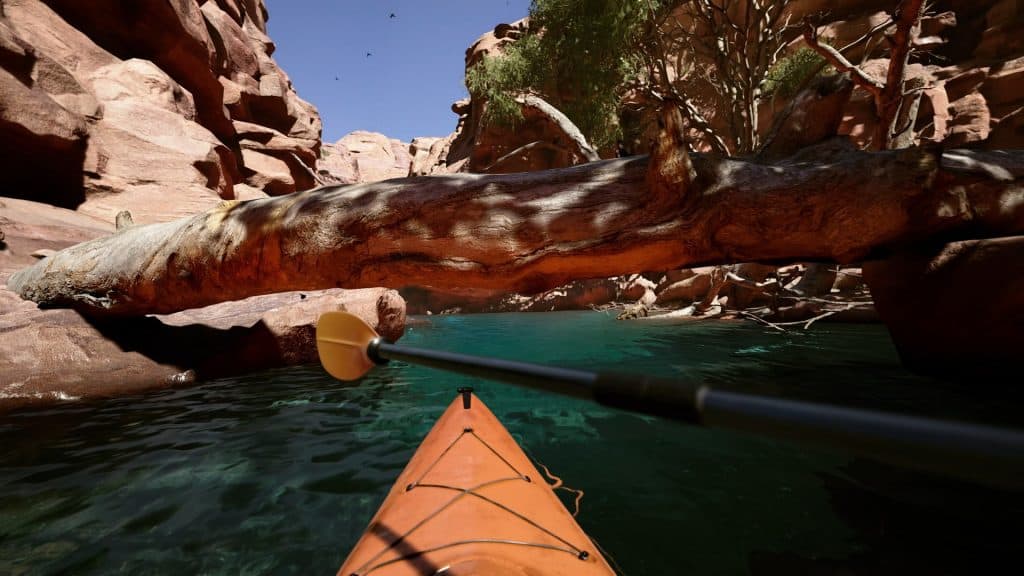 Redesigned for Comfort
---
Unlike with the Quest 2, one of the top Meta Quest 3 priorities is user comfort in both the headset and the controls. But how are they going to achieve this? The headset's dimensions have been reduced by 40% compared to the Quest 2, resulting in a bit thinner and more comfortable form factor.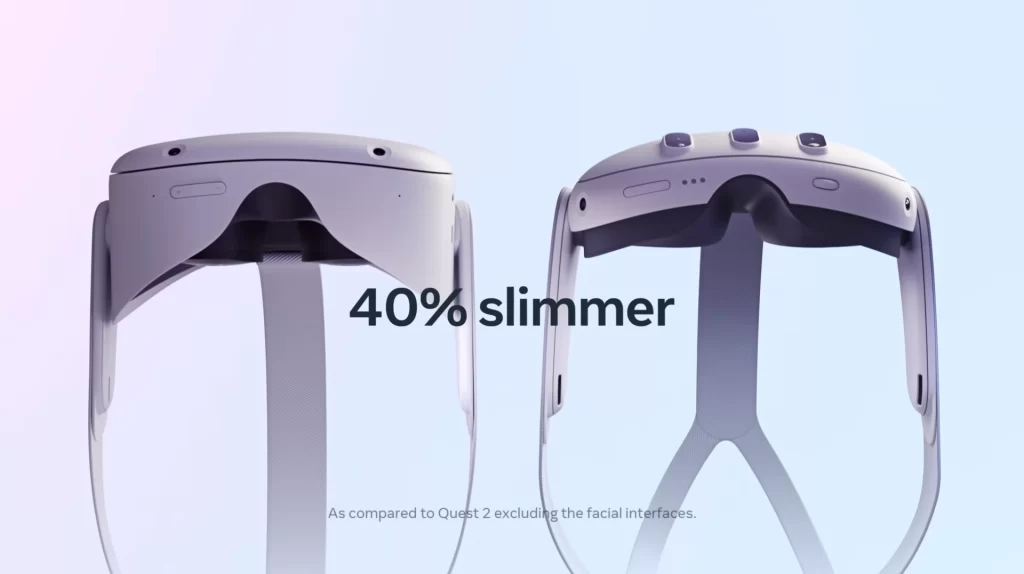 New & Improved Ring-free Controllers
---
The new Touch Plus controllers for Quest 3 are ring-free and come with a very similar design and functionality to the top-tier Quest Pro, managing to offer seamlessly tracking and a great feedback feeling.
Andrew Bosworth, head of the Reality Labs Team, has publicly said that the new Quest 3 controllers use a cuting-edge AI model that can estimate their position in 3D space accurately enough to not need tracking rings. This is at the same time a comfort upgrade since getting rid of the rings reduces the total weight.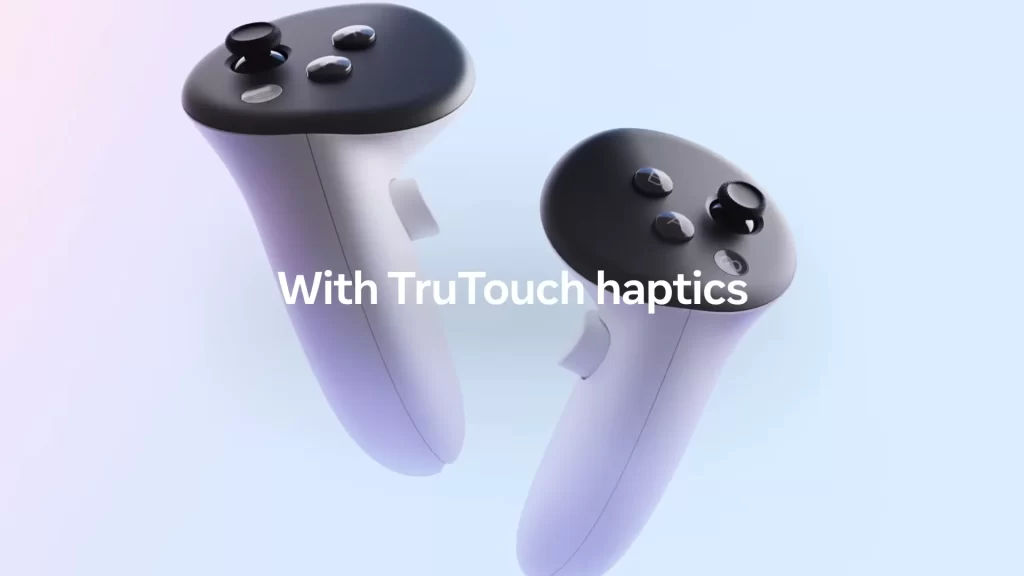 But the great news don't stop there, the Quest 3 supports hand tracking out of the box, meaning you won't even need controllers to navigate the menus. Definitely a great addition for the future.
Unmatched Content Library
---
One of the biggest selling points of the Quest 3 is its compatibility with the existing Quest 2 catalog. Currently the Meta store has over 500 VR games, apps, and experiences available.
But it doesn't stop there, as the release of the Quest 3 is probably going to be the trigger for Meta to start releasing their own games, they have bought many VR studios since the Quest 2 launch and haven't released almost any title at all, so they're probably waiting to do it to help push Meta Quest 3 adoption.
Connect Conference
---
Meta has announced that the Connect conference will take place on September 27th. This event is held yearly by Meta and they use it as a way to announce and reveal information about new VR headsets and technologies.
This time we can expect a lot since it's a not a mistery that Meta will announce and go in much more detail about the new Meta Quest 3 headset. Meanwhile, if you want to know more about the Quest 3, check out the official trailer here.
---
Related News
D&D style game for VR – Check out Dungeon Full Dive
Dungeon Full Dive is a fantasy TTRPG VR game that lets you explore a big and mysterious world, filled with everything you can expect from a D&D tabletop game. You can create your own character, choose your skills and equipment, and even team up with other players to conquer the dungeon.
---
Last May VR News | Lots of new games and projects