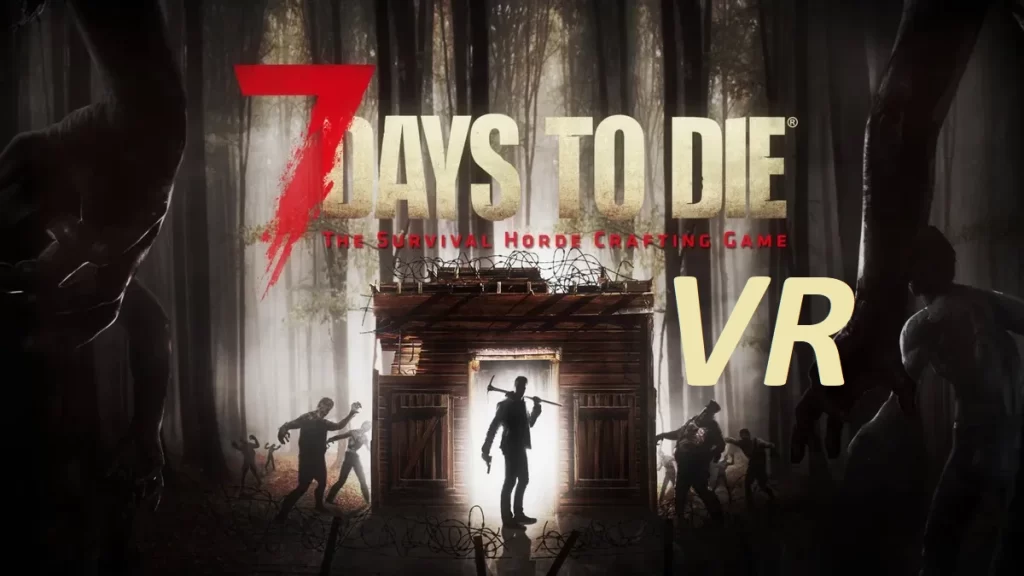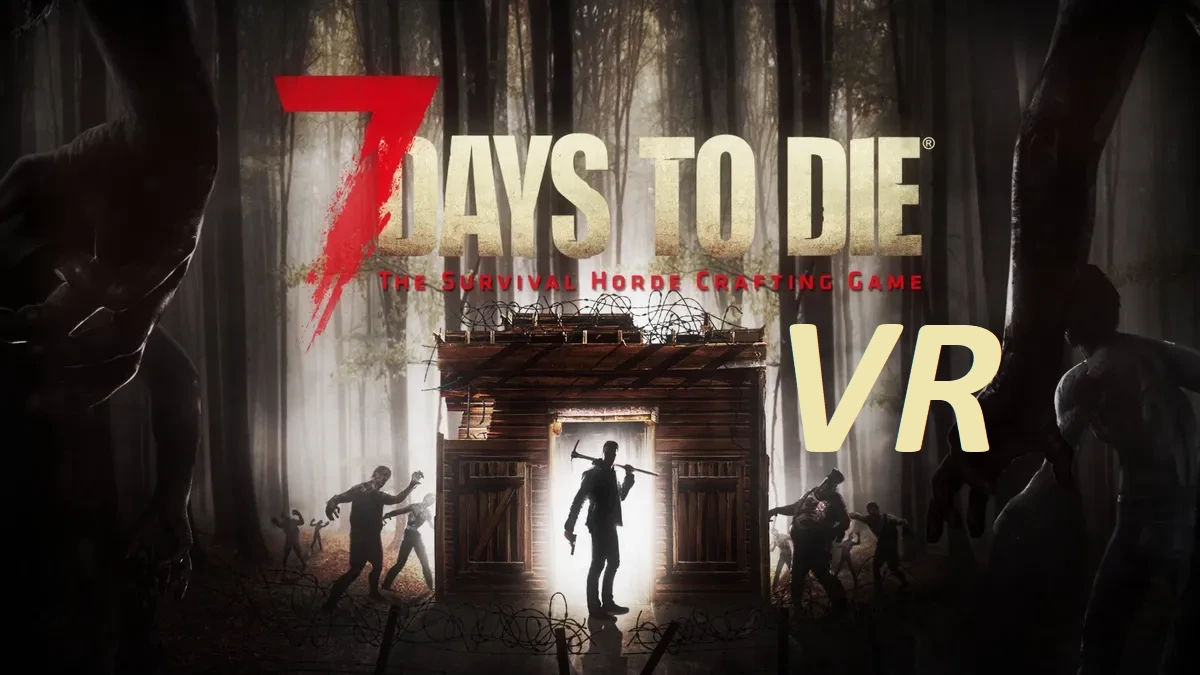 The awaited 7 Days To Die VR mod just released totally for free
Are you ready to dive into a post-apocalyptic world filled with terrifying zombies? Then you're lucky, the new Flat to VR mod for 7 Days to Die just released.
This incredible modification takes the PC version of the game to new heights, providing a thrilling virtual reality experience complete with full motion controls and 6DOF tracking
---
7DTD VR Mod – Every feature available at launch
If you're wondering what does this VR Mod offer, let me tell you all about it. For now, the mod was released with perfect compatibility with the Alpha 21 (A21 b317)
| | |
| --- | --- |
| 6DOF Tracking | 6DOF tracking, you can move your head and body in any direction, along with your arms. |
| Motion Controls | Utilize your VR controllers to interact with the environment and tools. Grab, throw, swing, shoot… |
| Physical Melee Combat | Use your fists, knives, axes, or any other melee weapon of your choice, block incoming attacks with your weapons or even your own hands. |
| In-Game Settings Menu | Customize your VR experience to suit your preferences, you can adjust locomotion, turning, controller orientation, and grip mode, among other options. |
| First Person Vehicle Controls | Take the wheel and navigate vehicles within first-person, taking the immersion to the next level. |
| Customize Your Grip | Personalize your gameplay by adjusting the angle, position, and rotation of items in the game. |
| Smooth Turn, Snap Turn, Roomscale Turn | Tailor your turning method to your liking. Choose between smooth turn for continuous rotation, snap turn for discrete angles, or roomscale turn for a physically immersive experience. |
| Headset or Controller Direction | Decide whether you want to move in the direction of your headset or your controller, giving you the freedom to navigate the game world in a way that feels most natural to you. |
| Body Tracking | Full body is detected and tracked, allowing users to do all kind of gestures and movements. |
Where can I get the mod?
---
If you want to grab yourself a copy of the mod, make sure to head over to the Flat2VR Discord and the 7DTD text channels (https://flat2vr.com/)
And if you want to go straight to business, you can go through the following link: New 7 Days To Die VR Mod on Nexusmods to download it.
Installing 7DTD VR Mod
---
Reset all game to default settings (UI, FOV, keybindings or any other settings you may have manually changed)

Set the game to Fullscreen, any other way the UI won't work

Whenever you're playing, make sure 7 Days To Die is the foreground process and not behind Chrome, task manager or any other program, as this may cause the controllers to not work because the focus is not on the game.

Watch out for special keybindings! The VR controllers emulate the keyboard so it uses certain combinations of keys.

Set the game to latest experimental (beta), right click the game -> Properties -> Betas -> Latest experimental (unstable build)

Disable «Use Desktop Game Theathre while SteamVR is active» on the game settings from Steam menu — Right Click the game on steam, Properties and uncheck the box.

Disable EAC, to do this launch the game, and on the game launcher uncheck the box «Use EasyAntiCheat (EAC)»

Download the mod: https://www.nexusmods.com/7daystodie/mods/3011/

Extract the .zip content's on the root folder of the game (typically C:\Steam\steamapps\common\7 Days To Die\) and say YES if it asks you to overwrite any files.
About how to setup the controllers, or anything else you may need, check the installation guide by the developers: official Google Document with the instructions for the installation.
Gameplay – 7DTD VR Mod
Support the developers!
---
If you liked what the developers did, you can support them through patreon and buymeacoffee, this way you help them, show that you liked the mod they're working on, and that motivates them to put more hours into the development of the mod so we can see and enjoy new features and upgrades sooner.
More VR News | Stay up to date on the VR World
---