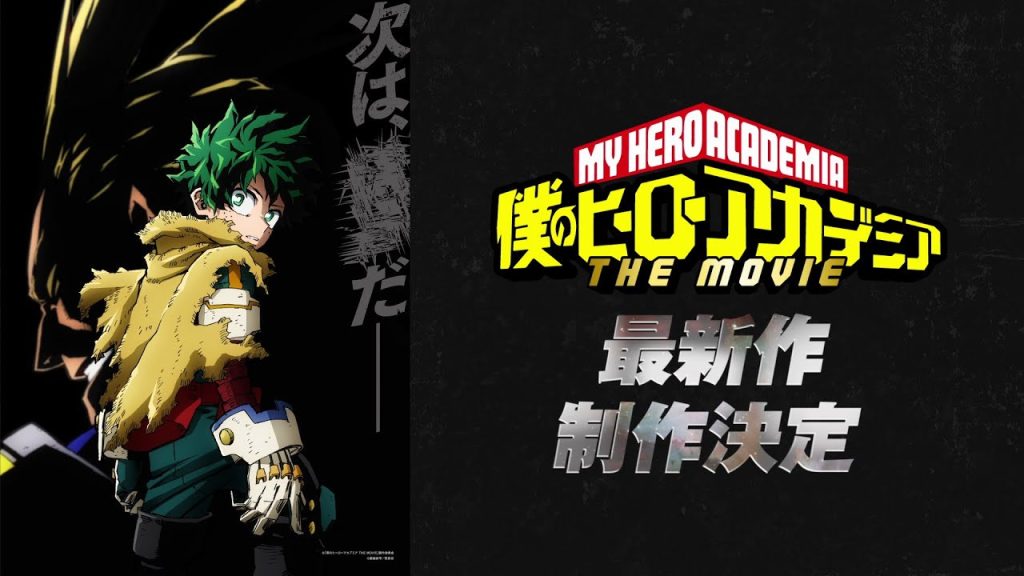 Anime News – August 2nd Week – 7th to 13th
Ten most relevant anime news of the last week, from August 7th to August 13th of 2023.
My Hero Academia Anime Gets 4th Film. The popular shonen series will have a new movie titled My Hero Academia: World Heroes' Mission, which will premiere on August 12th in Japan and on October 29th in North America. The film will feature an original story that involves a worldwide crisis caused by a mysterious group called Humarize, who want to eliminate all Quirk users.
U.K. Team Wins World Cosplay Summit 2023. The annual international cosplay event was held online this year due to the pandemic, but that didn't stop the U.K. team from impressing the judges with their costumes and performance based on the anime series Demon Slayer: Kimetsu no Yaiba. They beat out 39 other teams from around the world and received a trophy and a cash prize of 1 million yen (about $9,000).
My Happy Marriage Debuts on Netflix. This fantasy and historical anime is based on a light novel series by Akumi Agitogi and follows the story of Miyo Saimori, who is forced to marry Kiyoka Kudou, a powerful and feared man with supernatural abilities. However, she soon discovers that he is not as cruel as he seems, and that she has hidden powers of her own. The anime is available on Netflix since August 10th.
Undead Murder Farce Streams on Crunchyroll. This supernatural mystery anime is based on a novel series by Yugo Aosaki and centers on Aya Rindo, a detective who is looking for her stolen body with the help of her maid Shizuku Hasei and a half-human Oni Slayer Tsugaru Shunichi. The trio travels through Europe, solving cases involving vampires, werewolves, and other creatures. The anime is streaming on Crunchyroll since August 7th.
One Piece Episode 1,072 Airs on August 13th. The long-running pirate adventure anime continues its adaptation of the Wano Country arc, which is nearing its climax. In the previous episode, Luffy achieved a new level of power by using Gear Five, a technique that enhances his rubber abilities with Haki. In the next episode, he will face off against Kaido, the strongest creature in the world and the leader of the Beast Pirates.
Aniplex Online Fest 2023 Announced for September 10th. The online event hosted by Aniplex will feature exclusive content from various anime titles, such as Demon Slayer: Kimetsu no Yaiba, Fate/Grand Order, Sword Art Online, Puella Magi Madoka Magica, Cells at Work!, and more. The event will also include musical performances, voice actor appearances, and merchandise sales.
Persona 5 Tactica Spinoff Game Streams 2nd Trailer. The strategy RPG game based on the Persona 5 anime and game series will be released on August 31st for PlayStation 4 and Nintendo Switch. The game will feature an original story that takes place after the events of Persona 5 Royal, with new characters and gameplay mechanics. The trailer showcases some of the gameplay features, such as the Phantom Thieves' abilities, the All-Out Attack, and the Bond system.
Studio Chizu Music Journey Vol. 1 – Cinematic Orchestral Album of Music from Mamoru Hosoda's Film Out Now. The album features orchestral arrangements of music from four of Mamoru Hosoda's acclaimed films: The Girl Who Leapt Through Time, Summer Wars, Wolf Children, and The Boy and the Beast. The album is composed by Masakatsu Takagi and performed by the Tokyo Philharmonic Orchestra. The album is available on digital platforms such as Spotify, Apple Music, Amazon Music, and YouTube Music.
Manga Planet Adds Over 500 Titles from Kodansha. The manga subscription service announced that it has acquired over 500 titles from Kodansha, one of the largest manga publishers in Japan. Some of the titles include Blue Lock, Boys Run the Riot, Cardcaptor Sakura, Chihayafuru, Domestic Girlfriend, Fire Force, Gleipnir, Grand Blue Dreaming, Liar Game, Love Hina, Parasyte, Princess Jellyfish, Quintessential Quintuplets, Sayonara Zetsubou-Sensei, Space Brothers, Vinland Saga, and more.
One Piece Film Red Blu-ray Disc Review. The latest movie in the One Piece franchise, which was released in theaters in December 2022, is now available on Blu-ray Disc. The movie features an original story that focuses on the Straw Hat Pirates' encounter with Red, a former member of the Roger Pirates and a rival of Shanks. The movie also introduces a new character named Emma, who has a connection to Red. The review praises the movie's animation, action, humor, and emotional moments.