The famous Among Us game gets its own Virtual Reality version
Among Us available for VR from its developers
Among Us has arrived to the VR market, the famous video game that broke records in 2020 is now also available to enjoy in virtual reality.
From the developers Schell Games and publisher Innersloth LLC, they have decided that this title deserved to reach this market, which has been booming since the release of Meta Quest 2.
The game was initially released to the market in 2018, however it did not get too much popularity until two years after its release, when in the quarantine it became a giant reaching to break records of simultaneous players and viewers on streaming platforms like Twitch or Youtube.
While it is true that Among Us is no longer as famous as it was in its day, it still has a certain audience, and the release for virtual reality could mean another upturn as who hasn't played Among Us and who wouldn't want to try it in VR.
Regarding availability, Among Us can be purchased for virtual reality on the Meta Quest Store, Steam and the Rift Store.
NEWS – A new VR Headset that can kill you in real life
Palmer Luckey, uno de los fundadores de Oculus ha creado un visor de realidad virtual que puede acabar con tu vida si mueres en el juego, al más puro estilo SAO o Sword Art Online.
You can read more by clicking on this link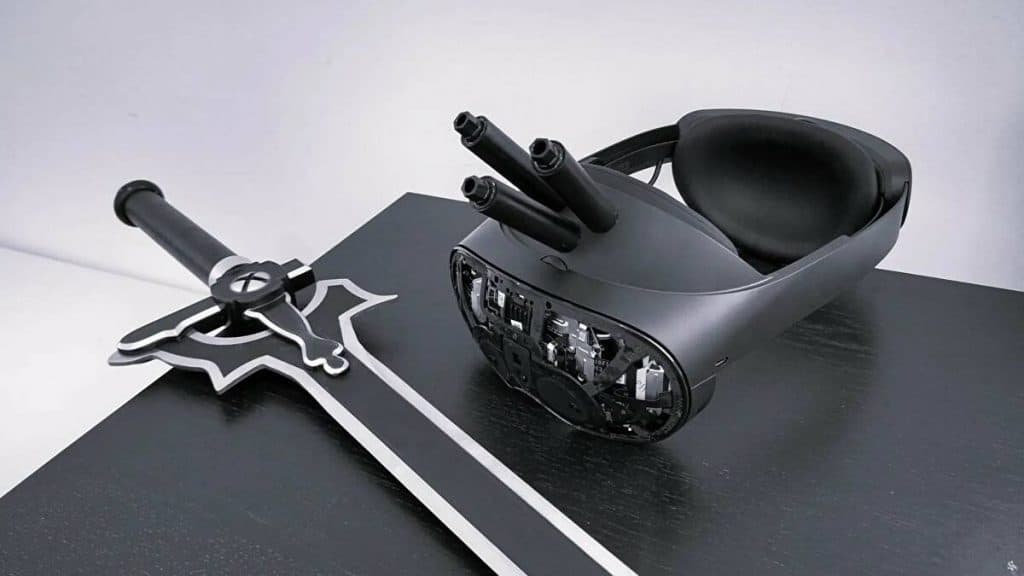 Palmer Luckey created a VR Headset that can kill you in real life if you die in the game