Xiaomi's back with the best offers on TVs
The perfect TV for the 2022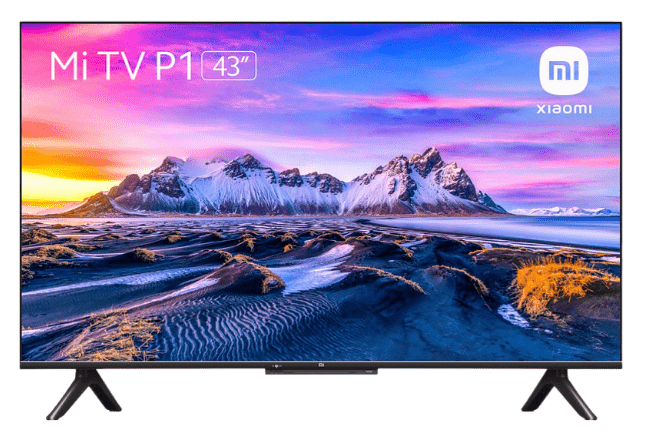 If you are looking for a cheap TV for your living room, we have the perfect TV for this 2022.
Xiaomi is on sale this Christmas with a discount on all its MiTV P1 models, in this case we will look at the Xiaomi P1 43, which has a size of 43″, UltraHD 4K resolution, support for HDR and all the functions of a SmartTV thanks to its Android 10 operating system.
Specifications
This Xiaomi TV not only has the advantage of having a lower price than the competition, but also offers a 4K resolution that will make the content look crisp and sharp.
But if we have called it the perfect TV for this 2022, there is reason for that, and is that in addition to a great image quality, it is able to reproduce up to 1 trillion colors, it is also compatible with HDR, a technology that will make the scenes look brighter, with better contrast and color.
As for remote control, we have everything expected, from support for Google Assistant, compatibility with Amazon's Alexa and integrated Chromecast, also brings the most common apps like Prime Video, Netflix or Youtube.
For audio, although it is nothing spectacular is going to be more than enough, the Xiaomi MI P1 43 has two speakers of 10W each, for a total of 20W of audio, and supports Dolby+DTS Audio.
Finally if we are interested in energy consumption, this TV consumes 105W maximum, so if we do not use the maximum brightness we will not reach that consumption and we will always be below.
Ports
Regarding connections, to connect devices we have x1 HDMI 2.1, x2 HDMI 2.0, to use USB devices we have x2 USB 2.0 ports and finally we find x1 AV1 connection port.
Regarding wireless connectivity, we have WiFi 2.4GHz and 5GHz, and Bluetooth BT 5.0.