Latest Quest Update v53 brings in many new features
---
If you're a fan of VR gaming, you might be interested in the latest Meta Quest update, v53, which should be arriving to all headsets in the next day or two. This new update brings some new interesting features and improvements to your headset.
Let's begin with a brief summary and then we'll explain every new feature and fix more in depth.
First of all, you will be able to update your games before powering off your device, next Quest Pro is getting Wi-Fi 6E support, and brings camera recording settings to choose the resolution and framerate you want to record at, Meta also added support to Twitch on their Quest Browser and finally they added a quite demanded feature, parent control filters so you can block inappropriate content from the web.
Update your Games Previous to Powering Off your Device
---
One of the most convenient features of the update is that you can now choose to update your games and apps before powering off your headset, meaning you won't have to wait for downloads to finish when you want to play your favourite VR titles, and talking about VR games, if you want a list of some of the best VR titles out there, check out this post here!
Wi-Fi 6E Support now on Quest Pro!
---
Another feature that will speed up your downloads is the Wi-Fi 6E support on the Meta Quest Pro, which is the premium version of the Meta Quest 2. If you have a Wi-Fi 6E router, you can now enjoy internet speeds up to 1.6Gbps, which will make your downloads and latency go faster and lower respectively.
Camera Settings for Recordings now Available!
---
The update also brings some changes to the camera settings and recordings on your headset. You can now access the advanced camera settings directly from the camera settings page, without having to go through the experimental settings.
The advanced camera settings let you change the aspect ratio and bitrate of your VR recordings, giving you more control over how you capture your VR videos and clips. Last but not least important, recordings now will feature stereo sound instead of mono.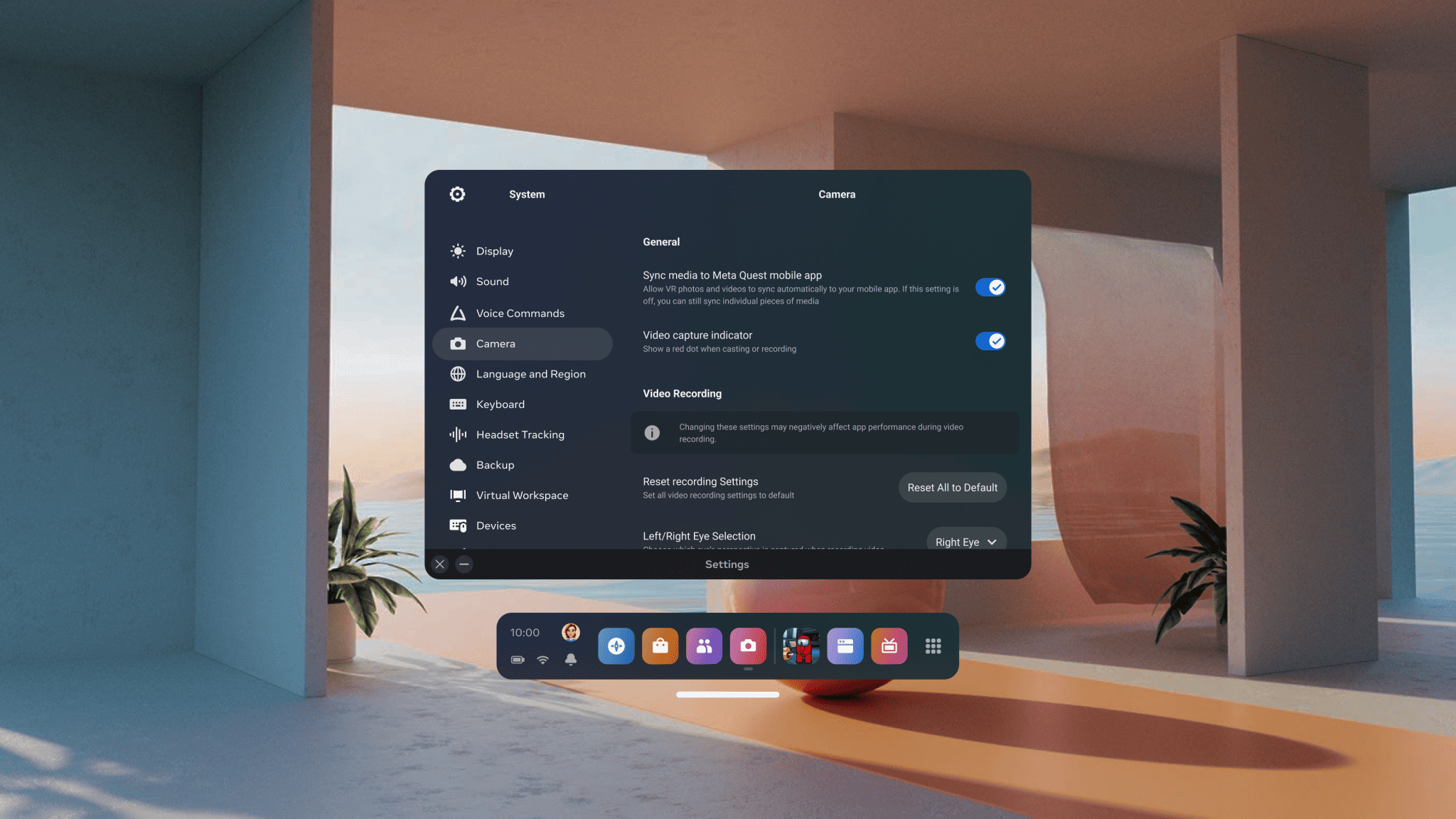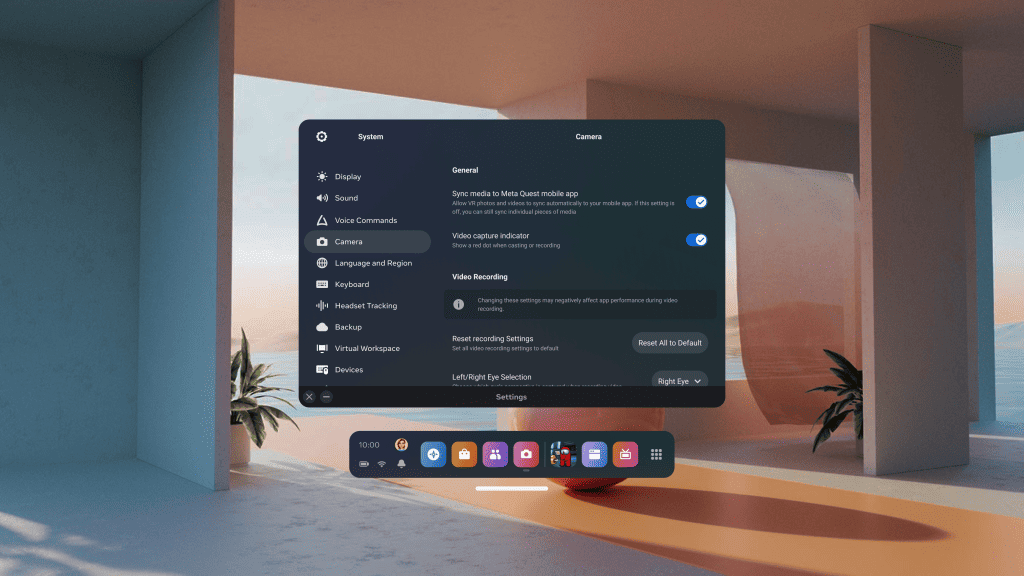 Twitch Support on the Meta Quest Browser!
---
On to the next point, the Meta Quest update v53 also adds Twitch support to the Meta Quest Browser, which its the default browser in VR. Now you can watch any streamer you want more easily, a feature we still don't know why they hadn't added before.
Parental Control is here!
---
Finally, something that many parents will love, the update introduces a new web category filter for the Meta Quest Browser. You can choose to block certain types of content of websites, such as adult content, gambling, violence…

These are some of the main features and improvements of the Meta Quest update v53. If you want to learn more about them, you can check out the official Meta Quest blog.