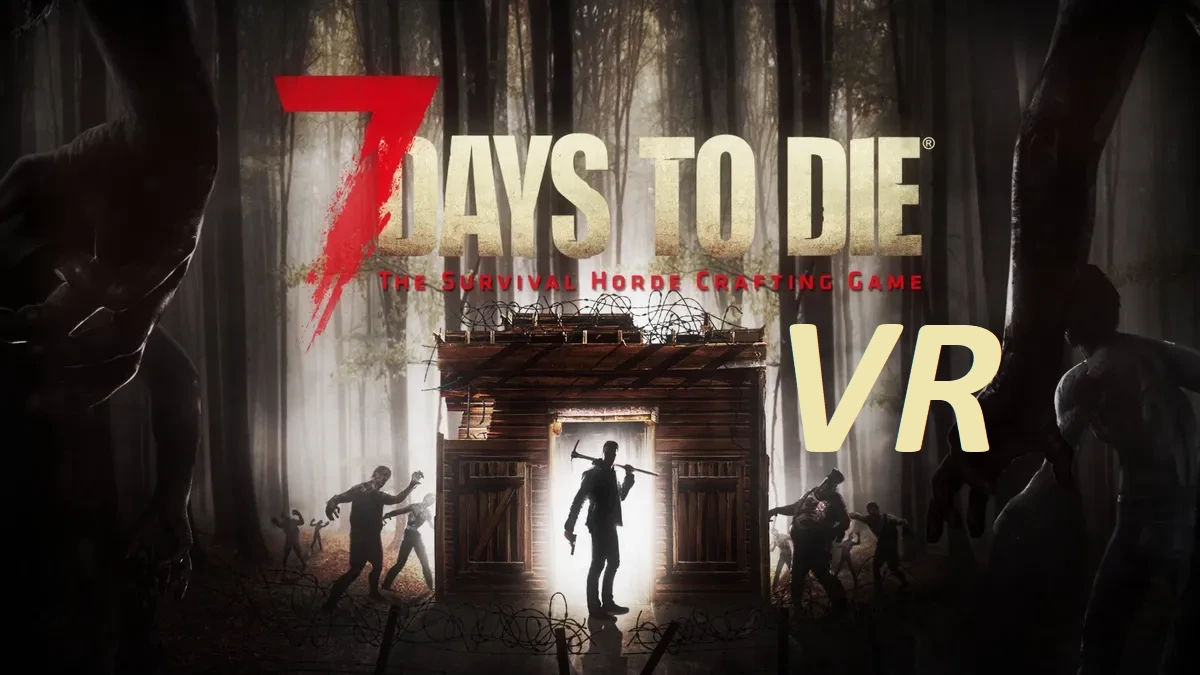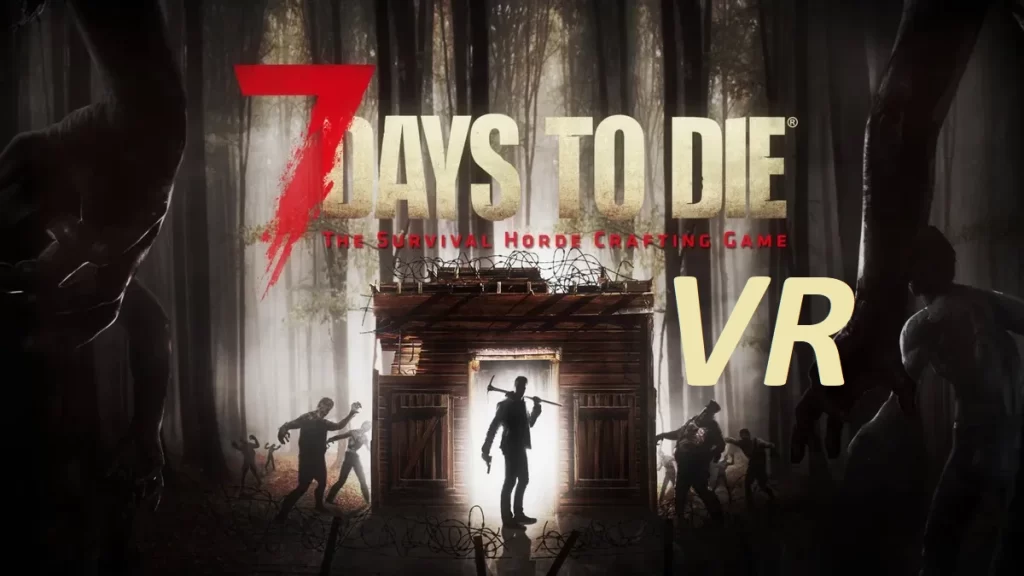 7 Days To Die VR Mod To Be Released Soon
If you are a fan of video games of the survival zombie genre and virtual reality, it is very likely that you will be interested in the latest mod that Praydog is working on, we are talking about a mod that transforms 7 Days To Die or 7DTD into a Virtual Reality game with all the expected features, from 6DOF, multiplayer support, physical combat in VR and many more things to come in the future, and the best part, it's totally free.
In this article, we are going to tell you everything that we know about this mod so far, and what we can expect from it on the future.
7 Days To Die – New VR Mod would allow Full VR Immersion
Praydog is a well known modder in the virtual reality scene, he has created some awesome mods and he's currently working on the biggest VR mod ever, the Unreal Engine VR Injector, which will allow all UE4 and UE5 games to be played in VR.
Yesterday he posted on twitter that very soon a mod for 7DTD will arrive to provide full VR compatibility. Really big news for the VR and 7DTD community. At portalfriki, we can assure you that we'll be supporting this project and we're eager to try it as soon as it releases.
For now, all the info we have about the 7DTD VR Mod is what Praydog posted yesterday on his Twitter account, alongside the info given on Discord by the developers of this mod (@Kaaliba and @necro on Discord)
Tweet: New 7DTD Virtual Reality Mod will be available really soon
| | |
| --- | --- |
| Features | Info |
| VRIK | Your virtual reality viewer controllers will have full functionality, also known as 6DOF |
| VR MP Support | Other players will be able to see you gesture, move, and attack as if it was a native VR game |
| VR MP | This mod allows for full vanilla multiplayer compatibility |
| Physical VR Melee | You will have to physically move to hit the zombies, not a button that does it for you. |
| Loads more! | Many more features and fixes that will be coming in the future |
Watch out, if you plan to play Multiplayer (MP), make sure you either join private servers or servers with EAC (7DTD anti-cheat system) disabled, as the mod changes gamefiles it may be detected as a cheat and may result in a game ban!!!
---
Performance
According to one of its developers, the performance of 7DTD Virtual Reality Mod is very good, as due to poorly optimized base game, adding VR on top of it doesn't seem to affect that much asi t would happen with most games, the performance is still worse than base though.
In his own case, with an i9 9900 and a RTX 2070 Super he claims to have a good performance, although with dips as it happens in the base version without mods, so it is nothing new.
VR Headsets Compatibility
For now, the 7DTD virtual reality mod have been succesfully tested on the following VR Headsets, Quest 2, Quest Pro, and Vive, but we can probably expect other headsets such as Quest 1 or Pico 4 to work as well as the mod doesn't require anything special.
Praydog Modder
If you like Praydog's work, you can support him through his patreon, I'd recommend everyone who enjoys his mods to support him, as that makes him able to keep doing this and also feel appreciated for the effort put into these mods.
Also don't forget to check out Praydog's Discord server, Flatscreen 2 VR Modding, where you can meet awesome people, chat to modders, or the very own 7DTD VR Mod developers, ask questions, and get the latest VR news.
---
Check out more VR news